RECIPE: Orange Maple Ginger (OMG!) Ribs
February 6, 2008
4 pounds pork spareribs, separated
¾ cup soy sauce
2 inches fresh ginger, peeled and minced
8 scallions, roughly diced
1 tablespoon fennel seeds
1 cup chicken broth
1 cup maple syrup
2 tablespoon orange zest
2 cloves garlic, minced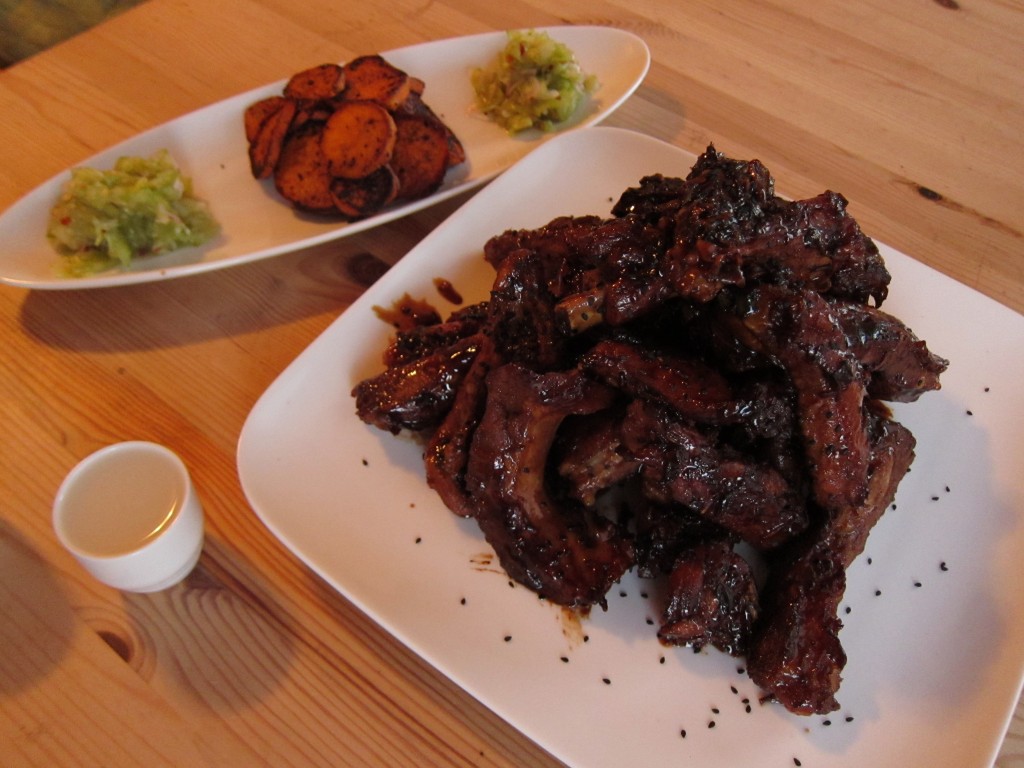 1. Combine ribs, ½ cup soy sauce, ½ of the ginger, scallions and fennel in a large pot. Add water to cover. Cover and simmer until cooked through, 20-30 minutes.
2. Cool to room temperature in cooking liquid, then drain, or just refrigerate covered, in the liquid overnight.
3. Combine ¼ cup soy sauce, remaining ginger, broth, syrup, zest and garlic in a wok or large skillet over high heat and cook down to thicken (5-7 minutes).
4. Add ribs and stir-fry about 5 minutes until ribs are coated in a thick glaze.
Note: Alternately, follow steps 1, 2 and 3 but brush the sauce onto the ribs as a glaze on a hot grill.